STeve's Place
Halloween Band Weekend 2006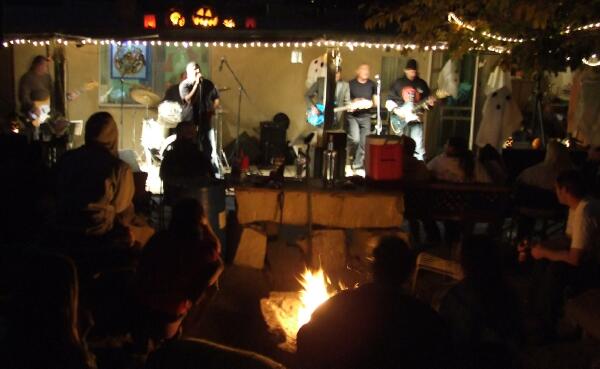 We're at it again. With the help from the band, "Kiki & the Coconuts", it's
The 2006 edition of Steve's Place Halloween Band Weekend !

The weekend starts off with
" Breakfast with Joey ! "

Ray entertains the EARLY risers with another
spectacular fly by.
S.P. & Styles install one nice size pig on the barbie.
And it's barely 8am.

And a hard day out at the shooting range.
Been awhile since I've seen the rifle range occupied like this.

Campers & trailers have been arriving all afternoon.
Looks like the Sound Crew is here !
| | |
| --- | --- |
| | |
| West lot filling up. | East lot filling up. |
By evening, they'll be 80+ people here.


Getting the decorations in order.


| | |
| --- | --- |
| The Sound Crew sets up. | The Band Sets up. It's Getting closer... |
The moon rises and the sun sets. Funny how that works out.
Looks like a perfect evening for fun.


NEXT


Back


Created 11/08/2006
Updated 11/11/2006